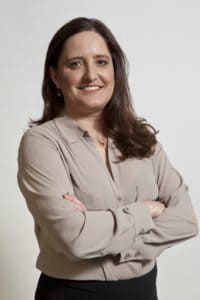 Occasionally, we'll post up interviews with members of Nebula, giving the community a chance to better know folks that you may see in-and-around the space. Today, we trade notes with a member whose profession is part of a growing group of Nebula members – attorneys.
In addition to learning about Denise McCracken's practice (D.B McCracken Law, LLC), we learn about her multi-faceted solo practice, her interests in non-profits and music, and her ties to the Nebula community.
For starters, can you sketch out, in broad terms, the type of work you undertake in your practice?
Estate plan documents such as wills, trusts, and powers of attorney, as well as probate, are my practice areas. I'm also looking at future growth in mental health law and patient-focused cannabis law when Missouri legalizes medical marijuana.
In working solo, what advantages and challenges do you find, as opposed to being part of a larger firm?
The advantages include: being my own boss, taking pride in being responsible for running the business, choosing how my time is best spent, and venturing into different practice areas as they present themselves. When I think of typical law firm environments, I think of high capacity productivity, significant time commitments, and operating within a traditional hierarchy. For good or ill, many lawyers believe that this formula represents the purest form of professional success. By working solo, I get to define my professional success and still be on good terms with the boss.
The challenge is that the law is a behemoth. Without senior attorneys around to help navigate new areas of law or unique situations, I am challenged to figure it out on my own. Unfortunately, you don't know what you don't know. What I do know from over a decade of prior legal experience is that having more senior attorneys around gives you a means of learning what you don't know. I am spending a significant amount of time on legal research, developing mentorships with senior attorneys and attending continuing legal education seminars as much as possible in order to offset this disadvantage.
Are there other legal interests or specialties that you've pursued at different points in your career?
Absolutely. My goal out of law school (Notre Dame Law School, 1996) was to get as much litigation experience as possible. One way to do that is to work for the government where the sheer volume of cases demands that new attorneys be given greater responsibilities than you'd get elsewhere. Thus, my first job was with the New York City Law Department where I represented various City agencies in civil lawsuits. "My first and most interesting case was on a team defending a civil rights lawsuit filed by a former east coast Black Panther Party member against the NYPD who was incarcerated for the attempted murder of two police officers in the early '70s. Later, I was immersed in the Brooklyn Tort Division where it was not uncommon to read a file for the first time in the morning and then pick a jury in the afternoon. Needless to say, I accumulated a lot of litigation experience in a relatively short amount of time.
After quantity in NYC, I focused on quality when I moved back to the Midwest. In Chicago, I was an Associate at a boutique law firm that represented boards of education for elementary and secondary school districts throughout the state of Illinois. At the law firm, I did everything related to litigation including sexual harassment and age discrimination claims, breach of construction contracts, property tax appeals and special education due process hearings. The common denominator was litigation. The highlight there was writing a successful brief in a U.S. Supreme Court case in opposition to a writ of certiorari.
It takes a certain kind of person to make an entire career out of adversarial proceedings and still maintain equanimity. After 13 years of litigating in various capacities, I wanted to do something non-legal, non-adversarial, and more service-oriented. That's when I decided to try grant writing for a nonprofit organization. Now that I'm re-entering law, I'm taking the lessons learned from my earlier legal and community experiences. My practice is significantly more transactional and focuses on legal areas that are highly personal, helps people through sensitive and often difficult issues, and allows me to save for retirement.
Your overall work career's taken some interesting paths, including time working with different musical/artistic non-profits. How did those opportunities present themselves and what did you take from each experience?
Serendipity is how those opportunities presented themselves. After deciding to step away from law, I was thinking a lot about aligning personality type with a new career choice while still using the research and writing skills developed as a lawyer. Although research has demonstrated flaws with Myers-Briggs personality indicators, my INFJ personality type still resonates for me. With this in mind, I imagined myself working as a grant writer for a homeless shelter or other service-oriented non-profit.
As luck had it, a good friend's husband was serving on the board of a small community music school that couldn't afford to hire a grant writer but sure could use the help. While taking on legal contract work during the day, I wrote grants in the evening and weekends as a volunteer for The People's Music School in Chicago's Uptown neighborhood. It opened up a whole new world that I absolutely love. There is an impressive amount of research demonstrating the correlative benefits of arts education on youth, particularly low-income youth. The research offers lots of correlation with not much causation. The only causation that I found was neurological research on the impact that music education has on childhood brain development. That was eight years ago and I'm sure much more research has been published since then. Then and now, it is extremely convincing and impacted my work choices for several years.
After a year volunteering, the music school's Executive Director wrote a successful grant that paid for my salary as the full-time Development Manager. I met professional musicians who taught low-income children out of a desire to use their talents to help others. I learned how much a musician has to hustle to piece together a living wage if they want to pursue their passion. I learned how being part of a free youth orchestra can open doors for low-income children whose immigrant parents, many of whom were undocumented, could not otherwise offer their children. I became intimately involved in the lives of people who hadn't previously interconnected with my own, yet we lived parallel lives with only a few feet between us.
Eventually, I made the decision to move back to St. Louis where my family and closest friends still live. During this transitional period, I continued grant writing at local arts organizations that offered free arts education to low-income children while still earning enough to make a monthly mortgage payment. Most recently, I wrote grants for the Contemporary Art Museum St. Louis. Although arts education is not its focus, the intensive arts education programs that it did offer were high quality, it had an Education Department with a talented staff dedicated to helping low-income families and its Executive Director authentically supported these education efforts. Through CAM, I was introduced to St. Louis' visual arts community and met like-minded and creative people, who I otherwise would not have met had I immediately returned to a legal profession.
Knowing that there's a growing group of independent attorneys working out of Nebula, do you find kinship and support in that network?
I feel comfortable with the idea of approaching any of the other attorneys with questions or to bounce off legal and business ideas. While it is a loose network, it is reassuring to know that I can reach out to others who are now in or were in a similar position. I also feel kinship with good attorneys who struggle with building a profitable solo practice. I am confident in my legal skills, but that does not automatically translate into a sustainable business. Being around a group of independent attorneys with varying degrees of profitability is a reminder that marketing and customer relations demand time and attention. By watching the business procedures of other attorneys, I can better develop my own business procedures.
On one hand, I would prefer not to have the group of attorneys grow too much because that creates more competition. Fortunately, there isn't a significant overlap in our practice areas at the moment. On the other, the more attorneys I know on a personal level, the more we can substantively help each other as well as generate referrals and collaborative opportunities.
How does Nebula positively impact your practice, in other respects?
I like interacting with people in diverse business areas who are building up their own business networks separate from my own network base. If someone from their separate network of associates and clients is in need of an estate planning or probate attorney, other Nebulites know my name now and can refer business. I also benefit from their diverse expertises. I've received great feedback on website development, marketing, and accounting.
Outside of work, you serve on the board of Chamber Project. Can you tell us a bit about this organization and what your role entails?
From a recent grant: "Chamber Project St. Louis offers a unique concert series, running from the fall through spring months, where the audience is invited into an active listening experience in both traditional and non-traditional concert venues. From the concert hall to the brewery, we provide a gateway to classical music. Our self-produced concert series is the backbone of annual programming with commissions for new music becoming a vibrant part of that programming. By performing the works of women and persons of color, Chamber Project is drawing attention to those who historically are not included in the panoply of classical composers. In addition, a series of 'Very Open Rehearsals' (as the name suggests) opens up rehearsals for an upcoming concert to audiences who are encouraged to ask questions and interact with the musicians."
In St. Louis, I wanted to continue the positive experiences I had in Chicago at The People's Music School. Fortuitously, I met three of the four women founders at a grant writing workshop in 2012 just a few months after moving back. Chamber Project St. Louis had just received it's 501(c)(3) non-profit status which is a prerequisite to awarding grants for many foundations and government agencies. I was attracted to the organization because it is founded by women, their goals include expanding accessibility to professional classical music, they perform in pubs and coffee houses, they commission and perform works composed by under-represented groups such as minorities and women, and they were familiar with the youth orchestra approach (el Sistema) that was used at The People's Music School. With my experience, I volunteered to help prepare some of their grant applications. When their Board expanded in late 2014, they invited me to join as a Board Member. I continue to attend concerts, spread the good word, make yearly donations, help stuff envelopes for the annual appeal and assist with new grant applications.