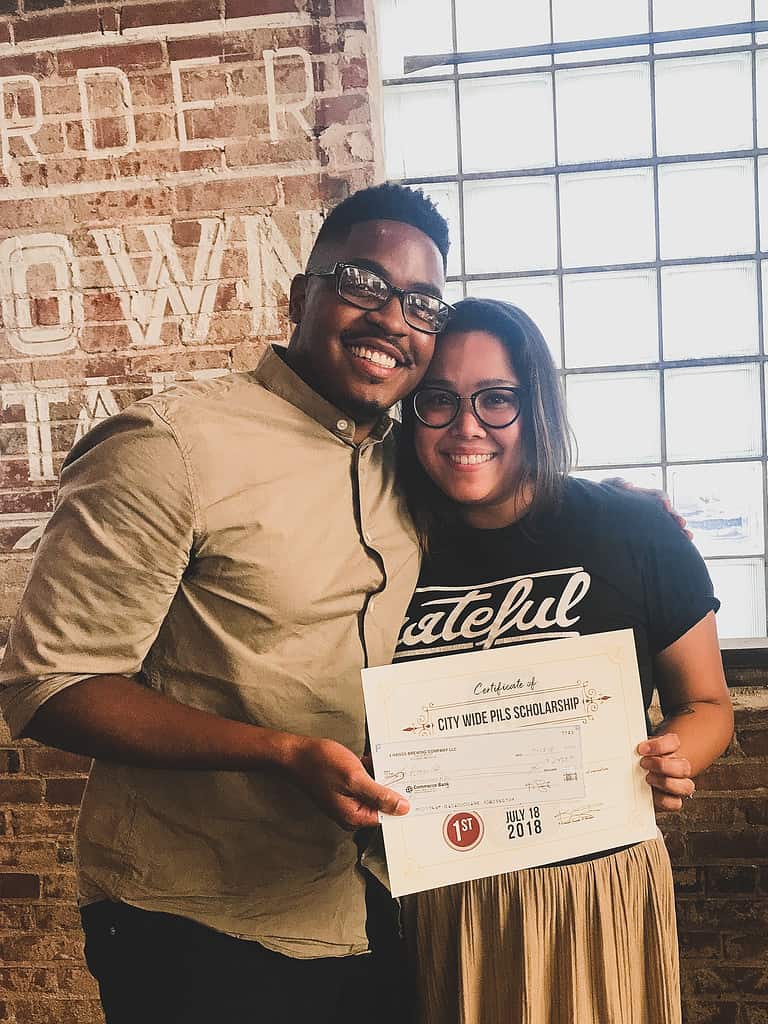 Both the Nebula and 4 Hands team were impressed by both their passion for making very delicious Filipino BBQ but also The Fattened Caf's mission to combine food, friendship, and community into a business model.
"We believe that food is one of the most enjoyable ways to experience and learn about others' culture and history. And, like many others, we believe that food has this powerful ability to break barriers and bring people from different backgrounds together," Darren and Charlene wrote on The Fattened Caf's Facebook page.
Nebula caught up with Darren and Charlene to catch up on all things Filipino BBQ, what they've been up to this past year, and what's next for The Fattened Caf.
How has each of your past experiences contributed to the inspiration for starting The Fattened Caf?
"We've always loved cooking and hosting friends. We also love serving our community. So, when folks started telling us that we had really good food to offer — particularly smoked meats and Filipino BBQ — we decided to start The Fattened Caf —a heftier and fattier cafe experience! But, we felt strongly that we couldn't just be a 'regular' business —we wanted to be a pillar for growth in the city. After being part of the Neighborhood Leadership Academy through the UMSL extension, we decided to put together our passion for cooking and for food with our love for Saint Louis. Since we both work for non-profits that focused on youth and community development in St. Louis, we knew that we had to embed a social mission within our business model. At the heart of The Fattened Caf, our mission is 'To love food and to always love people more.'"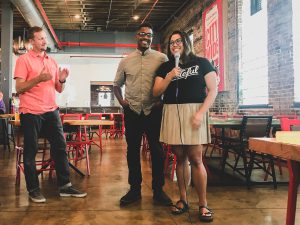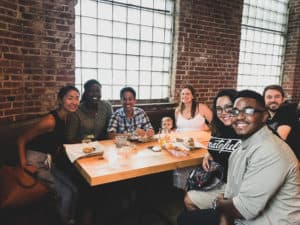 In the last year, how has The Fattened Caf grown? Any exciting milestones or successes in the past year you would like to share?
"In the last year, we have received a couple of grants that have helped us make bigger purchases for The Fattened Caf. We also finished a full season at the Cherokee Street Community Market, hosted a pop-up dinner at Milque Toast Bar where we sold-out in an hour and a half, and have been featured in an UMSL extension video that highlighted NLA and social enterprises. We are so grateful for the continued support from the community and the opportunities we have been blessed with!"
Not only does the Fattened Caf make really, really amazing Filipino BBQ but the work The Fattened Caf is doing and planning to do in the local community was one of the many reasons you were awarded the City Wide Pils Scholarship last year. Can you explain how the aspect of community and putting people first fits into The Fattened Caf's business model?
"We believe in Youth Equity. In an area where youth need to make higher wages to one, help support their family, two, significantly save for college, three, pay for high school dues, and/or four, prepare for adulthood — we want The Fattened Caf to walk alongside those needs while giving them the opportunity to learn more about business entrepreneurship while becoming viable stakeholders in the community.
We are set to launch our business hiring initiative, Youth Equity Saint Louis (YESTL) by next summer. YESTL ultimately makes the promise that we will hire youth enrolled in St. Louis Public Schools high schools as managers for The Fattened Caf — Manager of Procurement, Manager of Social Media and Communications, and Manager for Community Engagement. Each one has designated tasks that we hope can build hard skills all while they are working for a small local business and learning how to prep and cook food, clean up, serve, etc. This gives them the opportunity to specialize in skillsets while also learning the ins and outs of entrepreneurship.
We hope for two outcomes: that our employees, though younger, have higher earning capacities and work opportunities once out of high school and that they have a more competitive resume when applying to college or learning to start their own business."
What's next for The Fattened Caf?
"We plan on applying to sell at the Tower Grove Farmers' Market where we want to launch an authentic Filipino breakfast and brunch menu and more! We have tons of pop-up opportunities in mind and want to continue catering. We will definitely keep our friends and followers posted! Follow us on Instagram or Facebook to stay updated!"