By now, you've probably noticed new art installations along Cherokee Street and inside some of your favorite shops and restaurants. Those pieces are a part of Counterpublic, a triennial public art exhibition presented by The Luminary. Counterpublic will run through July 13th in over 20 venues in and around Cherokee Street.
Counterpublic aims to animate everyday spaces with artist commissions, performances, and public programs to show how art can enter the everyday life of a neighborhood. You can find installations in multiple businesses along the street including a tea shop, Buddhist temple, and Mexican panaderia and the installations are as varied as the spaces that house them. One can find architectural interventions, potlucks, dramatic public processions, and community sessions.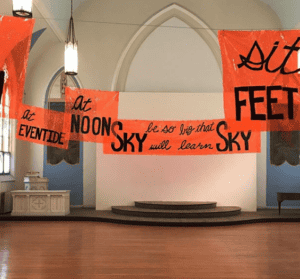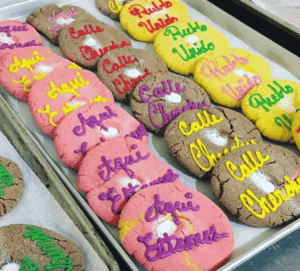 .
Photos by @counterpublic and @theluminaryarts
A major goal of the exhibition is accessibility. As told to STL Public Radio, curator Katherine Simóne Reynolds notes that Counterpublic is meant to "allow people that don't necessarily think they can come into spaces like a gallery space, [to] see themselves just happening upon artwork or an installation or a screening."
Throughout the three-month exhibition, Counterpublic will host various events that allow the public to interact with the installations including performances in public spaces every few weeks, gatherings including potlucks and workshops, and publications including one created by youth in the neighborhood. Counterpublic hopes to engage the public in conversations regarding social issues of the day including racism, immigration, and citizenship.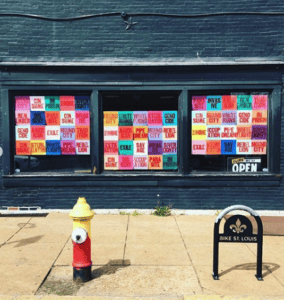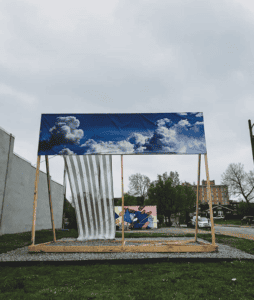 Photos by @heterogeneoushomosex and @nebulastl
With the installations located in various businesses in the neighborhood, it's best to start your visit with a trip to The Luminary which is open Wednesday- Sunday.
Upcoming Counterpublic Events:
June 8: Monuments, Ruins, and Forgetting Performance 2PM @ 2712 Cherokee
June 15: El Mojado/ El Otro Lado Screenings 4-6PM @ El Chico
June 16: Eurydice Performance 2PM + 7PM @ El Lenador