Small businesses make Cherokee Street the unique and exciting district you know + love. Most of these businesses have had to shift operations due to COVID-19, but they're still here and ready for your business!
We're big on supporting the small business community on Cherokee Street + hope that you'll join us in making sure that your favorite spots are able to survive the economic fallout due to COVID-19. (Learn more about the Independent Restaurant Coalition and the work they're doing to pass the Restaurants Act which could help save independent restaurants.) Your support can make a difference! The impact of you shopping local and getting lunch from a small business rather than a chain can be huge. In fact, for every dollar spent at a small business in the U.S., approximately 67 cents stays in the local community. 
Explore our list below of businesses that are currently open in + around Cherokee Street for you to grab a coffee, lunch, or sweet treat to-go! This is just a snapshot of some of the businesses currently open. For a complete list of Cherokee Street businesses, visit the online business directory.
Coffee + Tea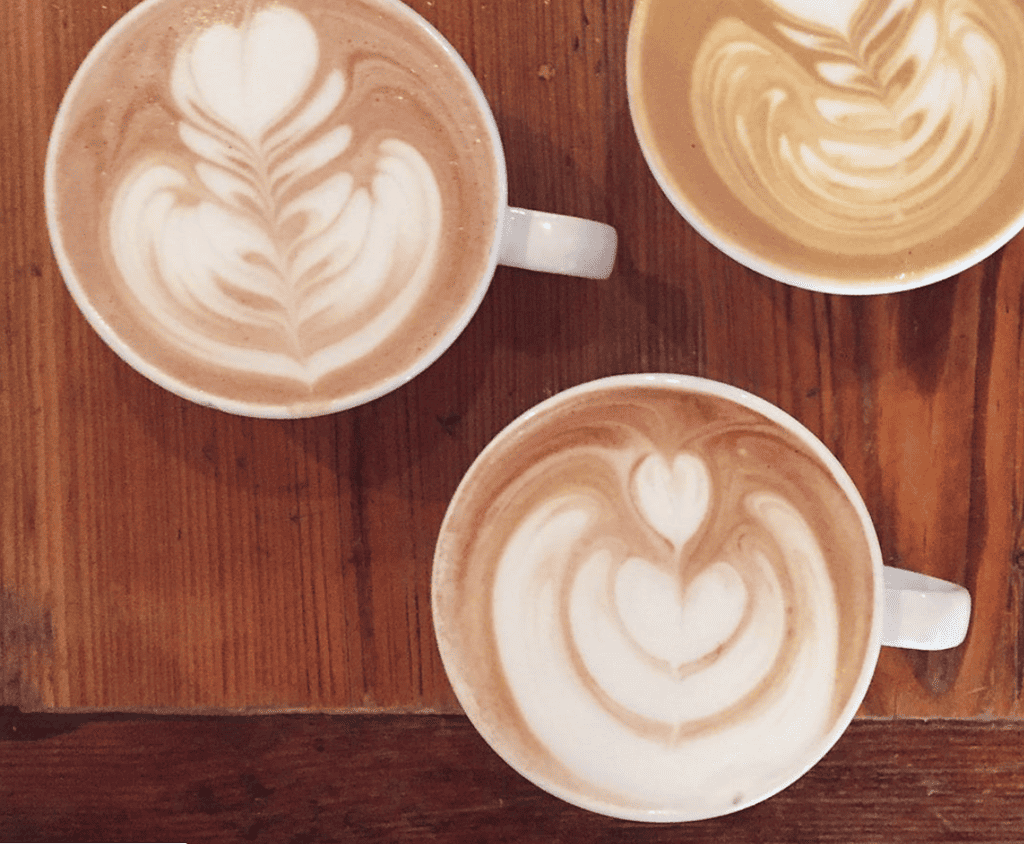 Cherokee Street favorite The Mud House recently reopened after being closed for four months.  Currently offering patio dining + takeout, you can place your order online, over the phone, or in-person for your favorite caffeinated beverage or breakfast dish. Their current hours are 7AM-2PM daily.
Teatopia is open for all your tea needs Tuesday-Sunday 10AM-4PM. They have over 80 types of tea, amazing tea infused smoothies + lunch menu! Their online ordering system makes it a breeze to get your favorites + try out their new menu items with curbside pickup.
Sweets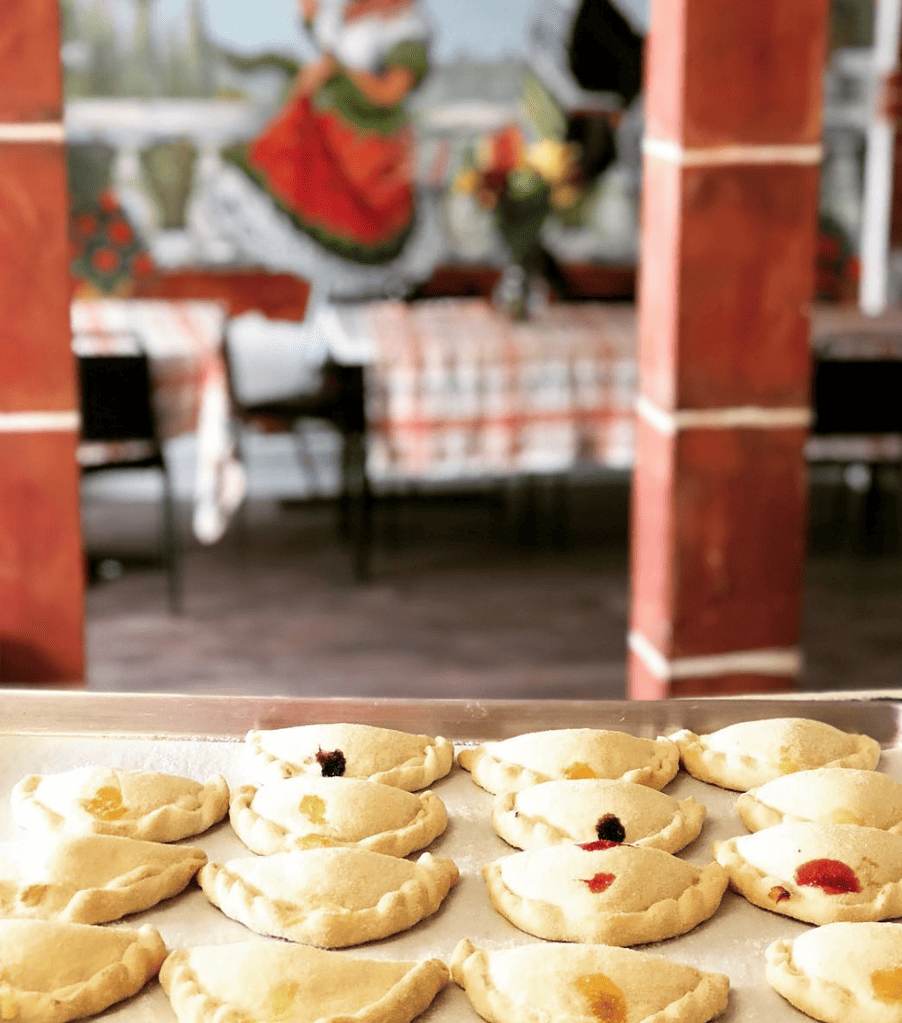 Whisk is still baking up some of the most delicious treats for ya including baked goods + popsicles. They're open to the public Friday-Sunday from 9AM-sold out. You can also catch them most weekends at the Tower Grove Farmers Market. Pop by the newly remodeled storefront today and treat yourself!
El Chico has been serving up sweet treats on Cherokee since 1998! They specialize in sweet breads + fruit-filled empanadas. They're also big on the farmers market circuit and you can find them at the SOL Food Farmers Market, Tower Grove Farmers Market + Point Labadie Farmers Market most weeks.
Lunch + Dinner 
Cherokee Street is bustling with options for lunch + dinner. Here are just a few of the spots that are currently open: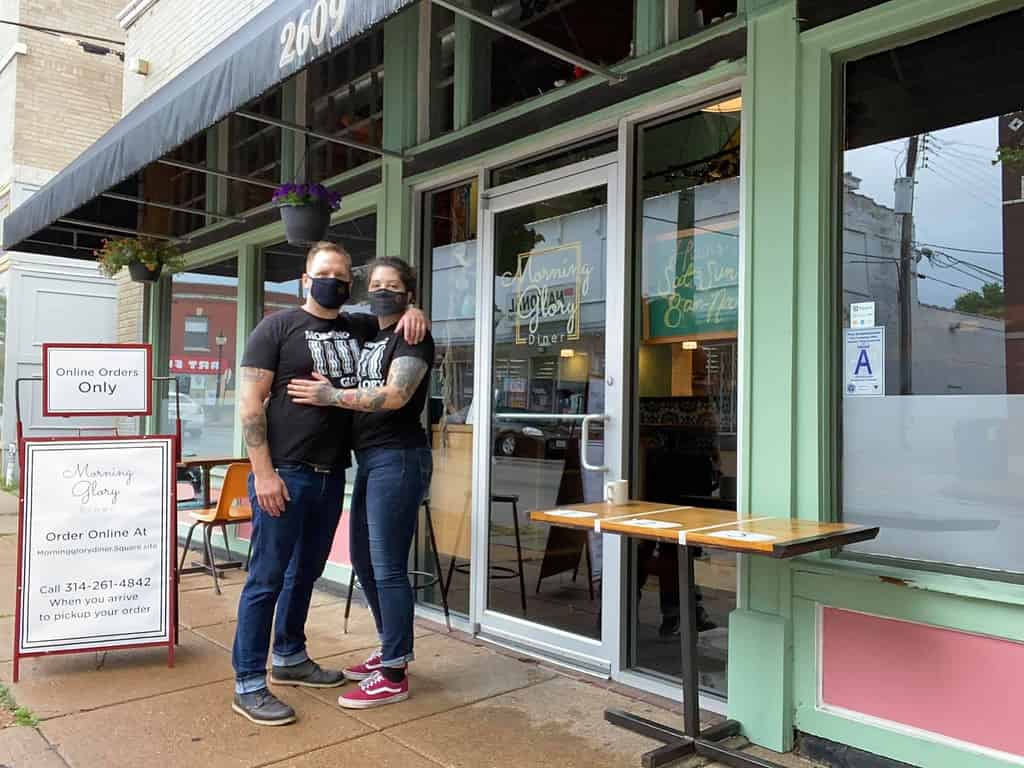 Morning Glory Diner has returned after four long months of being closed. For now, they're operating with a limited menu available Friday, Saturday + Sunday from 8AM-12PM. Place your order online for those biscuits + gravy that you've been craving!
Elaine's + Burger 809 are both celebrating 5 year anniversaries this month!  Both restaurants are open every day but Wednesday, so stop by and wish them a happy 5 year anniversary.
Yaqui's is open for curbside pickup and window service every day from 12PM-8PM. They're even hosting outdoor concerts on Friday + Saturday evenings and don't forget about those half-price pizzas on Wednesdays!
Kalbi Taco Shack has all of your favorite Korean Mexican fusion dishes available for curbside pickup from 11AM-7PM Wednesday – Sunday. They've also opened their backyard patio with limited seating which is available upon request.
Tacos + More
Cherokee Street is home to some of the best Mexican eateries in the city! Here's a snapshot of a few of the great taquerias open currently: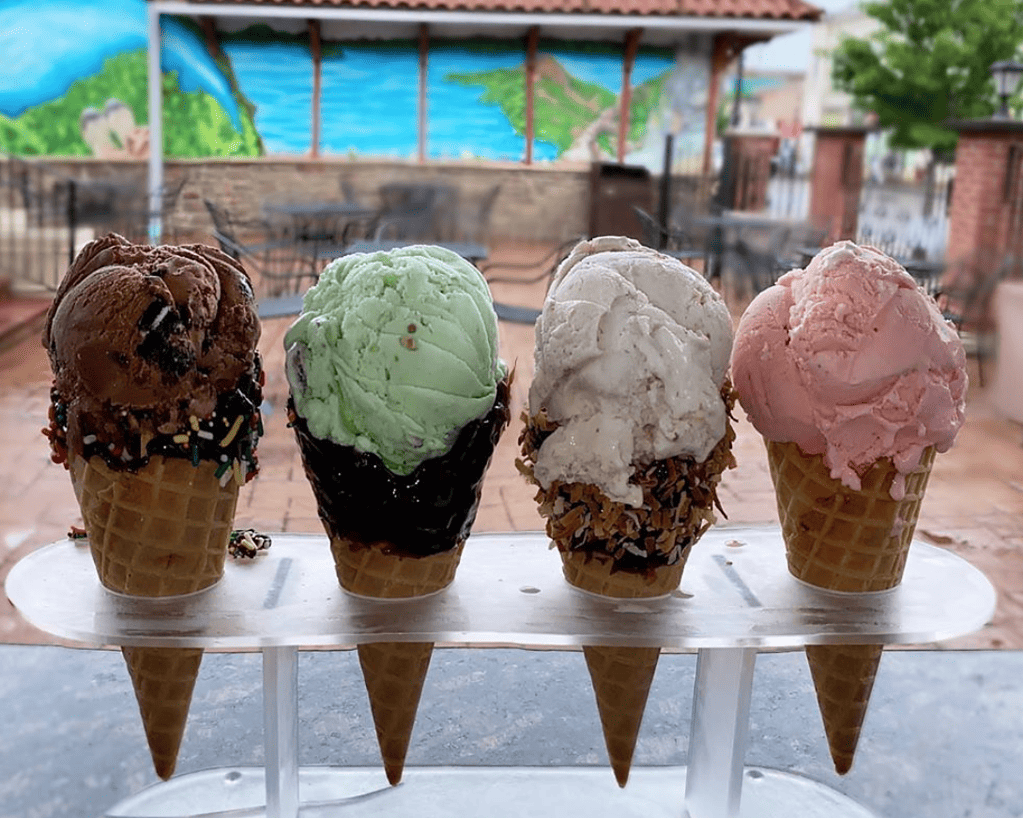 La Manganita, formerly Chaparittos, opened just a few short months ago. Be sure to stop by and try some of their delicious homemade tortillas.
Make sure you stop by The Taco + Ice Cream Joint on a Tuesday for $1 tacos + $4 margaritas all day long!
La Vallesana offers delicious homemade ice cream + waffle cones which you can enjoy on their two beautiful patios.
Don Carlos Restaurant inside the Latino Americano market is back after a full remodel. Grab some of their specialty grilled chicken to go!
After Work Drinks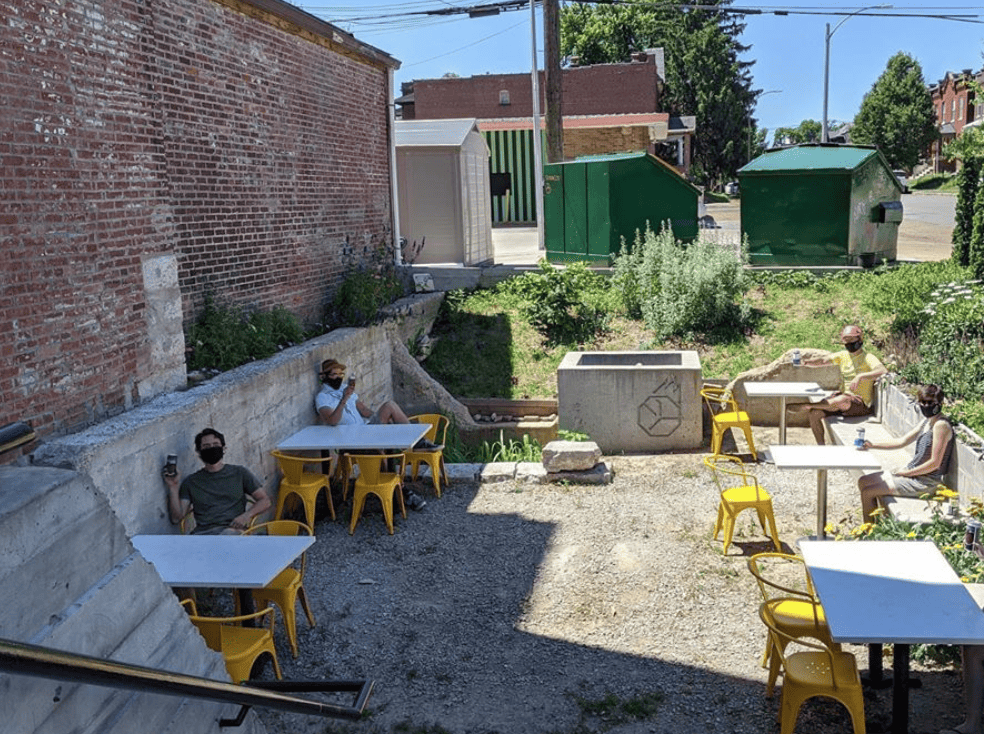 Enjoy a tasty beverage after a long day of work on one of Cherokee's best patios at Earthbound Beer. They are operating via their to-go window only currently which is open 4PM-8PM Tuesday -Friday with extended hours on the weekends (12PM-8PM).
Saint Louis Hop Shop has you covered with curbside pickup! Place your order for a build your own 6-pack, wine or Hop Shop merchandise online. When you pull up to the shop, they'll bring it out to your car! Current hours are 12PM-7PM Monday- Saturday and 12PM-6PM Sunday.