Since Profield Reserve opened their doors on Cherokee Street in May of last year, they've quickly emerged as a style powerhouse, but there's much more than fashion happening at 2309 Cherokee Street. Their ever-growing list of collaborations with local artists, musicians + causes proves that Profield Reserve is pushing the boundaries of what fashion retail can be while also becoming St. Louis' go-to collaborators in the process.
We were inspired by the work they're doing in fashion, music, art and community building and wanted to know more, so we asked the Profield Reserve team to participate in a Q+A for the Nebula blog to learn more about how those collaborations came to be, what's next for Profield Reserve + their latest project, Ginkgo Snacks.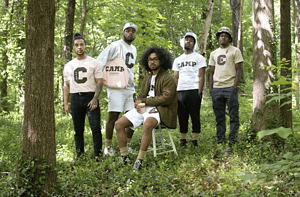 You often have live music events at the shop. How did music become a part of your business?
In the first few months of Profield Reserve being open, we were lucky enough to have so many talented music artists come across our store and start shopping with us. Many of them took time out of their day getting to know us and building relationships that allowed us to understand on a deeper level, the creative community in St. Louis. We started to realize the limits many musicians were faced with, especially due to the pandemic. Gigs were scarce and not only did that have a negative impact on these artists finances,  but their creative outlets were hindered. Through Profield, we were able to connect with people who use fashion for inspiration as well as to help showcase who they are. We wanted to push the music and fashion world together even more by collaborating with artists and giving them a space to show the community who they are with music and design. This happened so fluidly that looking back, it just seemed like Profield Reserve was always meant to host such events.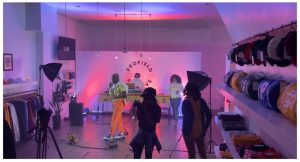 Can you share why partnering with the community and providing a platform for local artists + causes is important to you?
Being involved in the community was essential to us from the beginning. We felt that there is a responsibility when operating a business and part of that is to try to have a positive impact economically and socially. By being an open door for the community, we hope to provide a safe space where people can come together and communicate, heal, collaborate and more. Our collaborations have all been impactful. We hope to keep that going and do even more by partnering up with businesses, individuals, and organizations to bring about positive dialogue on many levels of topics. We have some really exciting  projects coming up over the rest of the year, each one community based, and are excited to see them come to fruition.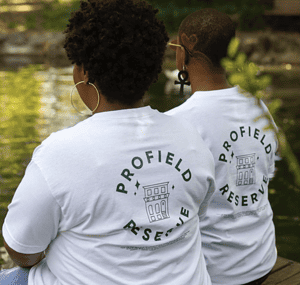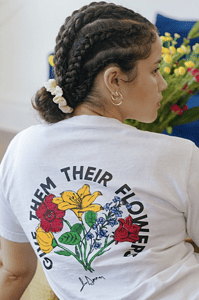 What are your thoughts on the independent fashion scene on Cherokee Street?
Anyone who hasn't tapped into the scene on Cherokee Street is truly missing out. Having so many shopping experiences and such diversity in the heart of South City is an amazing accomplishment that will be fun to watch as it grows even more. To be able to stroll the street and pop into a number of apparel stores that each have their own unique spin, is really special.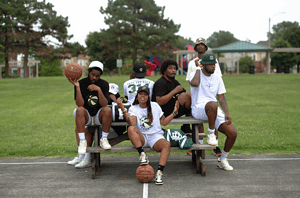 Looking towards the future, what is next for Profield Reserve?
As Profield Reserve grows, we hope to continue to add jobs to our company. We have added a few over the last few months and that is a big accomplishment that we've been working towards. Our hope is to start manufacturing soon. We have so many ideas that we'd like to bring to the community, so this is definitely a step we will be taking sooner rather than later. This will give us the ability to provide more variety and more products to our customers.  
When talking about the future of Profield Reserve, we also have to dive into our other projects because everything we are involved in is aligning together. We have been able to start a new business just across the street and we are so excited to bring it to the neighborhood. The business, Ginkgo Snacks, was an idea that came from wanting a few more options in the area for quick grab and go food. When a neighboring landlord happened to mention he had a space for rent, we jumped on the opportunity. We thought this would be an amazing way to expand into food and convenience for our customers that already frequent Cherokee Street and South City. Aside from offering classic snacks as well as some harder to find options, we would like to highlight some local brands as well. Our plan is to also do collaborations and projects with local artists and creatives just like we do with Profield Reserve. You may see us have window art, photographs, or paintings displayed that were all done by local or midwest based artists. We may wind up doing an apparel and snack collaboration with someone! So while we are gearing up for fall and future projects at Profield Reserve, we are bringing a whole new dynamic to mix and we can't wait to see how it all works out.
Shop Profield Reserve + Ginkgo Snacks in-person from 11am-7pm, seven days a week.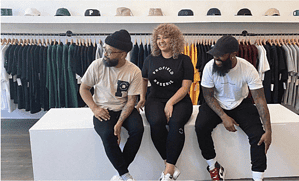 All photos courtesy of Profield Reserve.