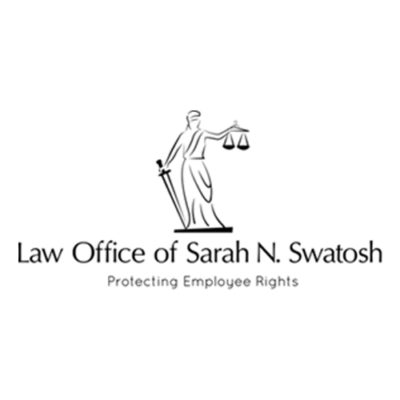 Sarah Swatosh
The Law Office of Sarah N. Swatosh is a law firm specializing in representing clients who have been wrongfully terminated, not paid their wages or need help understanding a severance agreement.  Sarah is the founding and managing member of the law office, which is dedicated to representing the rights of employees.
Sarah Swatosh
Prior to opening the firm, Sarah practiced law at the largest international employment defense law firm. She regularly represented the interests of Fortunate 500 companies as well as smaller businesses in age, race, sex, disability (and accommodation), sexual harassment, and wage and hour litigation. Sarah's defense experience also included counseling employers on litigation avoidance, including compliance with the FMLA and FLSA.

After serving as a management-side employment lawyer for nearly a decade, Sarah opened the law firm in downtown St. Louis. Sarah understands the many ways that defense attorneys may attack employment law claims, as well as conceal the weaknesses in employers' cases. Sarah knows what companies seek from and during litigation and she will use that experience and knowledge to create the right strategy to help you reach your goals, whether you are considering litigation, alternative dispute resolution, contract negotiations, or simply seeking advice. In short, the insight Sarah has learned about how companies value employees' claims is an invaluable asset to you in your pursuit of justice. Sarah has tried jury cases in the state of Missouri and Kansas as well as in federal court.

Sarah enjoys running, traveling and photography. Sarah studied and lived in Denmark for one year through Rotary International. She is currently on the Board of Directors for the International Institute of Saint Louis.